Home
Uncategorized
News reprint from SCMP: Local start-up harnesses the power of artificial intelligence to tackle monumental task of financial translation
News reprint from SCMP: Local start-up harnesses the power of artificial intelligence to tackle monumental task of financial translation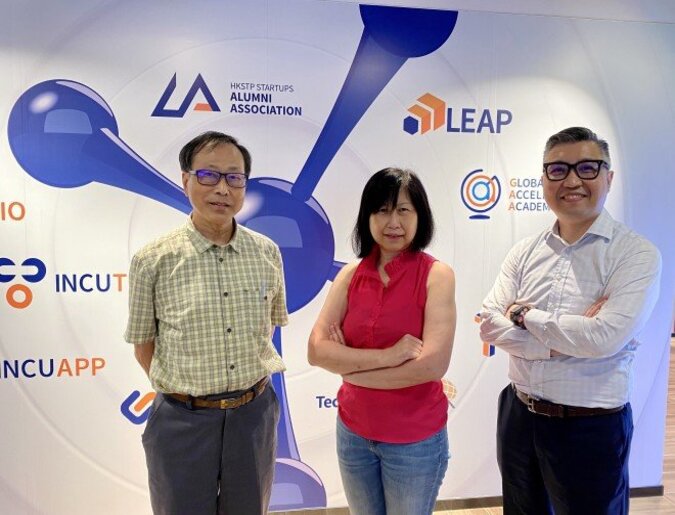 Reprinted from South China Morning Post on 18 January 2022
Targeting a major pain point in financial publishing, DeepTranslate's translation service is now used by major financial institutions in Hong Kong, including HSBC, Guotai Junan and Ernst & Young. Seasoned professionals and academia came together to bring research to successful commercialisation.

Seasoned professionals and academia came together to bring research to successful commercialisation.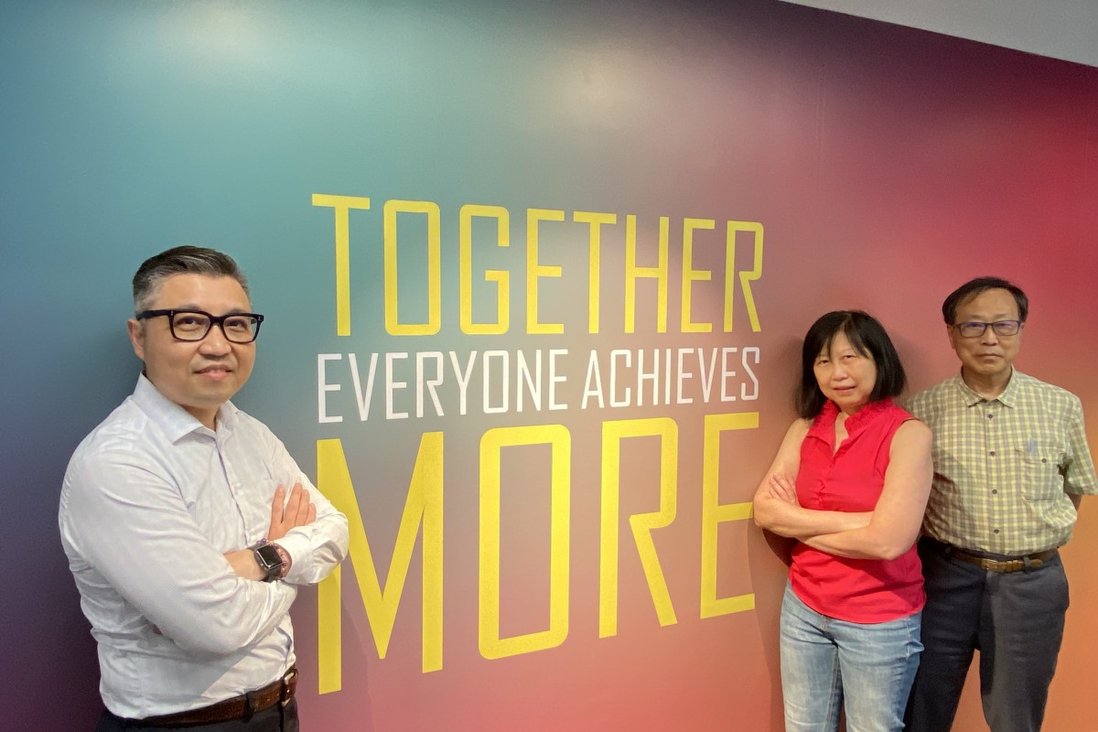 Founders of DeepTranslate Francis Chin (right), Beth Chan (centre) and Colin Hong.
In 2017, Professor Francis Chin was leading a research project at the Hang Seng University of Hong Kong, where he sought to cooperate with local companies on artificial intelligence (AI) translation. He met Colin Hong, who has worked in the financial printing and translation industry for more than 20 years and was working for a listed company at the time. One year later, they decided time was ripe for the research to be further developed and commercialised. Together with Beth Chan, who has worked as an investment banker and barrister, they founded DeepTranslate.
With Hong Kong's requirement for bilingual communications in the financial, legal and government sectors, the demand for Chinese-English translation is growing steadily at 7 per cent per year. A veteran in financial publishing, Hong understands all too well what a monumental task the production of documents such as disclosures and initial public offering (IPO) prospectuses can be, especially during peak season when huge amounts of translation need to be completed within a very short time.
"Free platforms such as Google Translate, which are available in many languages and aim to only help you understand a document, have quality score of 30 to 40 which is not enough to be used for things like prospectuses. On the other hand, DeepTranslate is all about accuracy and style. We focus on Chinese-English translation and can achieve up to 70 to 80 in quality score," explained Hong.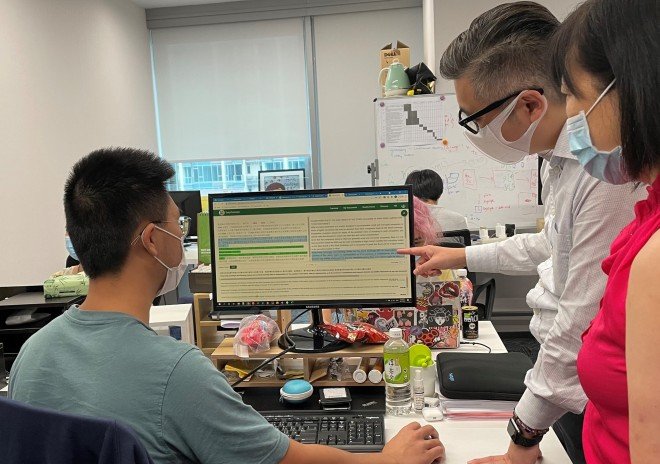 DeepTranslate differs from free translation platform for its accuracy and style.
DeepTranslate reduces the need for checking numbers. It also keeps the original formatting so less time is needed for tidying up. He said: "The system is not meant to completely replace manpower, so clients still have to do the checks and final touches manually. However, with a big part of the translation process streamlined, clients have reported increased productivity of 35 to 55 per cent, freeing up their time to take on more jobs."
One of DeepTranslate's selling points is its ability to learn and follow a previous style, since different companies have different corporate styles, in addition to linguistic differences in mainland China, Hong Kong and Taiwan. DeepTranslate is in the process of applying for patent for this unique feature.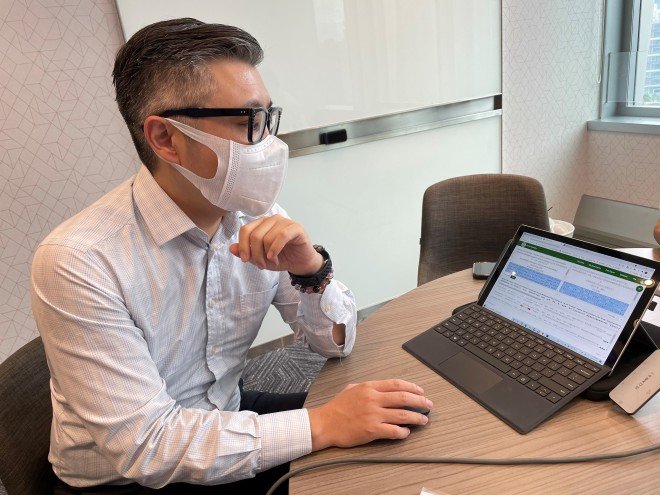 Hong believes persistence is key to the success of any start-ups.
Like many start-ups, the toughest challenge faced by DeepTranslate comes from having to change perceptions and convince potential clients to take the first step. DeepTranslate is willing to play the long game to build acceptance. During the trial phase, a client reported some issues which turned out to be some major system bugs that were previously undetected. Instead of panicking, Hong thanked the client for spotting the bugs and offered them a month of free service after the issues were fixed.
"It was only after a year that this client signed with us. It took time but we got the contract finally. Persistence is the only way to have any success," said Hong.
In addition to financial printers, professional translation companies and law firms, some leading financial firms such as HSBC Private Banking, Guotai Junan Securities (Hong Kong), Ernst & Young, and China Success Finance Group have also adopted DeepTranslate.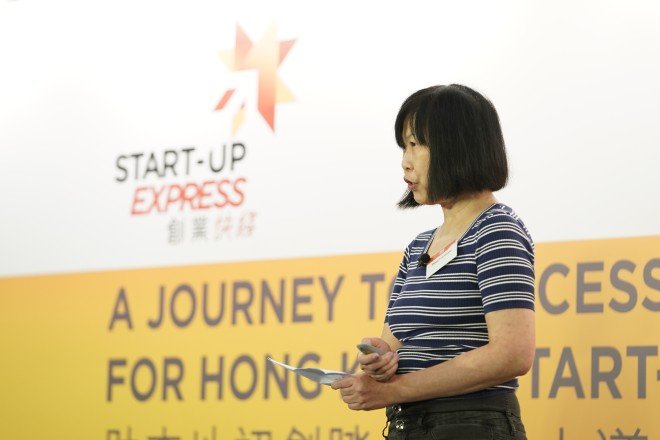 Chan represented DeepTranslate at the HKTDC Start-up Express.
"The most important thing is to find a unique position and understand market needs, and the business will grow," he added.
The founders believe that Hong Kong is the best testing ground for DeepTranslate because of the existing demand. It is also the ideal base to meet new opportunities in the Greater Bay Area (GBA) as they expect that more mainland companies will be listed in Hong Kong, thus expanding the local market for Chinese-English translation of financial documents.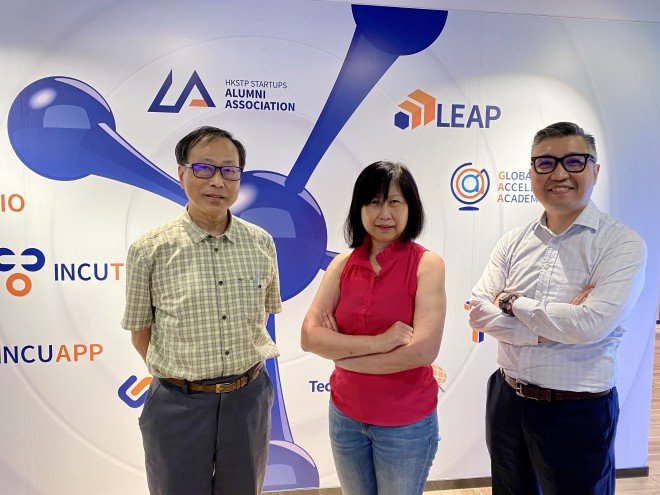 DeepTranslate has participated in many events arranged by the HKTDC since winning the HKTDC Start-up Express.
Looking for more opportunities to expand their network and grow, DeepTranslate participated in Hong Kong Trade Development Council (HKTDC)'s Start-up Express in 2021 and became one of the 10 winners. Hong said the founders all feel very fortunate to have won the Start-up Express programme, which brought them invaluable networking opportunities with investors and media, as well as business connections in the GBA. "We have been taken to many events since last August, and most recently the Asia Financial Forum 2022 where we made great connections and got a lot of insights from other industry players." Start-up Express is HKTDC's highly curated start-up development programme that targets start-ups offering innovative and tech products or solutions, as well as with strong desire to enter the international market. Through a series of capability building, mentoring sessions, marketing activities, extensive publicity, and pitching opportunities, the programme aims to assist local start-ups in building connection, exploring markets, seeking partners, enhancing brand awareness, and raising funds. Application for Start-up Express 2022 will open in February. For more information, please click here.