It is our pleasure to be with you on your road to success.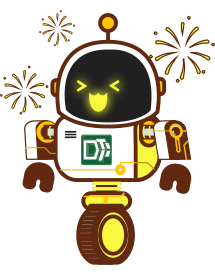 Guotai Junan Securities
(Hong Kong) Limited


TradeMaster Securities
(Hong Kong) Limited

China Success Finance Group
Holdings Limited

China Unicom (Hong Kong)
Limited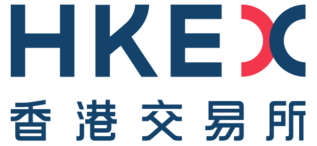 Hong Kong Exchanges and Clearing Limited

A.Plus Financial Press
Limited

Alpha Financial Press
Limited

Edico Financial Press
Services Limited

Formex Financial Press
Limited

iPro Financial Press
Limited

REF (Holdings) HK Limited

Solomon Financial Press Limited

Finlang Translation
Services Limited

GR Translation Services Limited

Hardy Partners
LingXpert Language
Services Limited
Qualitrans Services
Limited

Shenzhen Vast Translation Technology
Co.,Ltd.
Teamco Translation
Limited

L&Y Law Office

Alaya Consulting Limited

Yellow Creative (HK) Limited
Your support is an important driving force behind our efforts and growth.
"DeepTranslate has been widely adopted by different internal teams and has given us a helping hand in our translation process. The seamless and secure translation experience has minimised manual operations and time for translating texts and documents. DeepTranslate's glossary and translation memory functions have brought translation results to a higher level of accuracy. I would like to extend my gratitude to DeepTranslate for their great job in fulfilling our needs."

Mr. Jeffrey Lam, Senior Vice President, HKEX Innovation & Data Lab
"DeepTranslate translates our documents with great speed whilst maintaining high quality of standard. They are able to meet tight deadlines and often provide helpful comments and insights to the documents. With DeepTranslate's help, we have been able to translate much more documents and lighten the load on our team."

Ms. Florence Cheng, Director
Investment Content Strategy, Asia, HSBC Private Banking
"DeepTranslate's AI engine handles translation extremely quickly and produces exceptional quality. Their expertise in financial documents is apparent in the quality of translation and their understanding of the industry's workflow."

Mr. Jeff Hwa, Chief Executive Officer
Solomon Financial Press Limited
"DeepTranslate's AI platform has been efficient at translating financial documents specifically and is able to do so with speed. Coupled with its user-friendly interface and tools, the platform is expected to increase our translating efficiency to a considerable extent."

Mr. Andrew Au, Deputy General Manager
Alpha Financial Press Limited
"Being tailor-made for financial documents, DeepTranslate's online platform has been able to provide swift and accurate translation from English and Chinese and vice versa, helping us to further enhance our translation efficiency and capacity."

Mr. Lai Hoi Leung, Head of Translation
A.Plus Financial Press Limited
"DeepTranslate speeds up translation from hours into minutes for our first draft translation. It is much more cost-effective approach compared to other translation tools that we have been using. Instead of spending months to build our own translation memory like other CAT applications, DeepTranslate AI technology is self-learned."

Ms. Fiona So, Managing Director
GR Translation
"DeepTranslate has allowed us to increase translation efficiency by 50% over the previous year. For a prospectus of about 600 pages, DeepTranslate only takes about an hour to complete the translation. DeepTranslate shows its uniqueness with its AI engine which is specially designed to translate financial documents. The "call figures" feature is currently unique among other similar computer-aided tools, allowing us to review all numbers, dates and times within several minutes."(The original is in Chinese)

Shenzhen Vast Translation Technology Co.,Ltd.