Transforming professional communication intelligently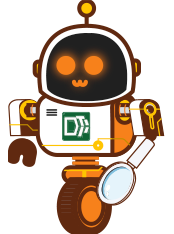 DeepTranslate is one of the industry's leading artificial intelligence ("AI") translation engines when it comes to English or Chinese financial domains. Our mission is to transform professional communication intelligently. With our cutting-edge deep learning technology and top-notch research and development, translation and linguistics team, we work together with our clients to enhance efficiency and provide opportunities for growth.
DeepTranslate was established in 2018. DeepTranslate adheres to its mission statement and continues to provide quality translations with the backing of a team of AI deep learning specialists, with industry leading experts Prof. Francis Chin and Dr. Bethany Chan heading the team; and a team of industry veterans, translators and linguists in financial printing industry under the leadership of Mr. Colin Hong.
We serve the major players in the Hong Kong's financial industry through our comprehensive services, including AI translation, call figures feature, and automated construction of customised translation memory.
DeepTranslate has been accredited as a high potential startup by the Hong Kong Science & Technology Parks (HKSTP) and is honored to join the highly-competitive Leading Enterprises Acceleration Programme (LEAP) 2021, in order to strengthen its knowledge and skills in corporate management and business upscaling to accelerate its growth and development.