DT's invaluable participation in the WAIC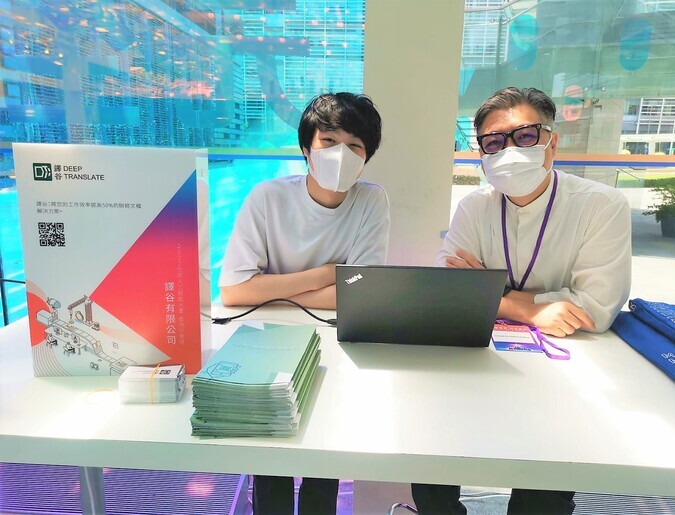 Published on 13 September 2022 by Jeffrey Wan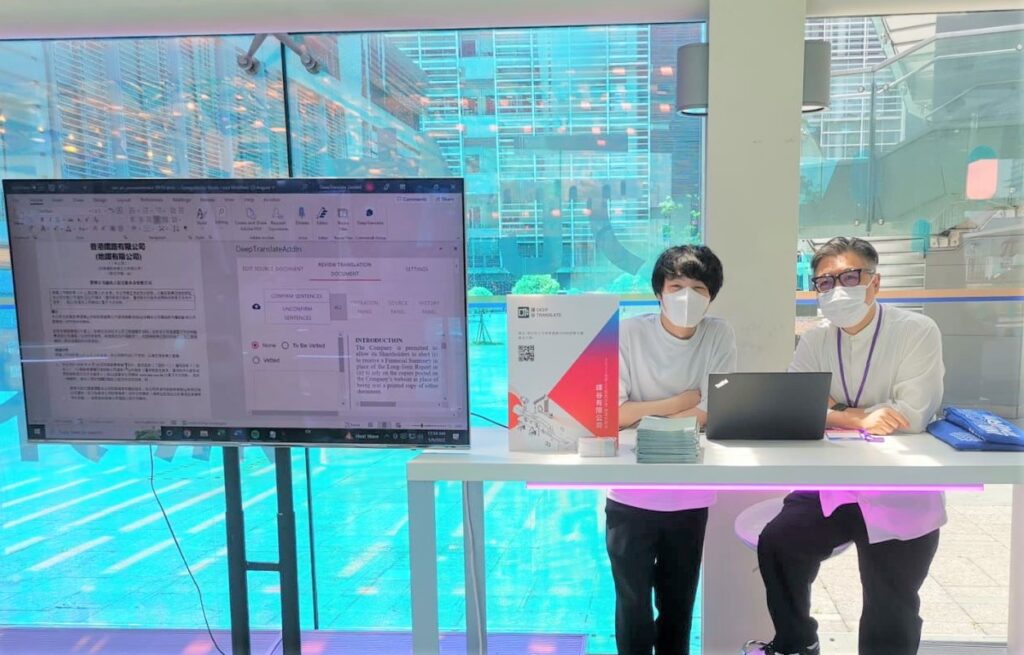 ▲ Colin Hong, our founder (right), and Matthew Leung, our sales manager (left), demonstrated our latest document solution at the exhibition.
We had a fruitful afternoon last Thursday on 1 September at Science Park as we were invited to showcase at the interactive exhibition zone of the World Artificial Intelligence Conference (WAIC) 2022 – Hong Kong Branch together with around 30 local top-notch AI companies. The exhibition provided us with an invaluable opportunity to exchange inspirations with and listen to first-hand views from our outstanding tech peers, as well as to meet and interact with potential clients face-to-face, which has been rare since the epidemic but especially precious for start-ups like us! We would like to thank HKSTP for inviting us to be part of the WAIC 2022 – Hong Kong Branch.
The World WAIC 2022 – Hong Kong Branch was organised by the Innovation and Technology Commission (ITC) with the Hong Kong Science and Technology Parks Corporation (HKSTP) as organising partner. The event took place simultaneously with the annual WAIC event in Shanghai, where the world's leading AI summit originated. This year's WAIC carried the theme of "Intelligent Connectivity" and "Infinite Multiverse". A number of influential scholars, representatives from public service organisations, entrepreneurs, a unicorn representative and government officials engaged in in-depth discussions and exchanged views on artificial intelligence (AI) and smart city development. Over 230 participants joined the conference in person and about 1.2 million views through livestreaming. In addition, the 14 research laboratories from InnoHK, the flagship I&T initiative of the HKSAR Government, focusing on AI and robotics technologies, and a number of AI tech ventures as well as HKSTP park companies participated in the interactive exhibition showcasing their latest AI innovations and solutions to real-world problems in business and society.