The use of Glossary function in Machine Translation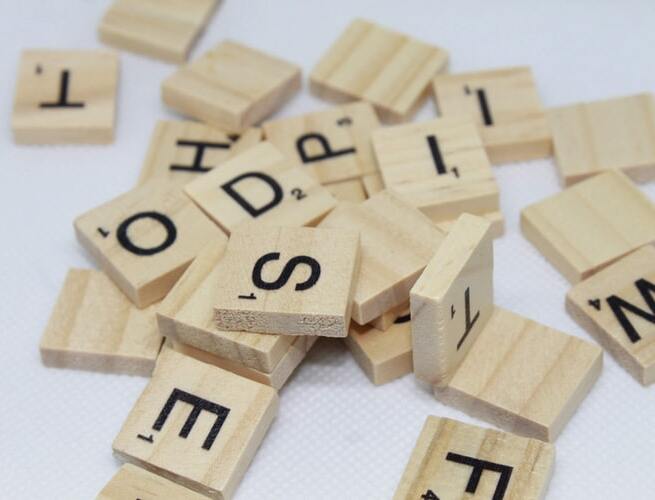 Published on 27 September 2021 by Iris Chen
As we all know, Hong Kong is a prestigious international financial center with free capital flow. Over the years, Hong Kong has played an important role as a bridge between mainland China and the world. At present, Chinese companies, including state-owned enterprises, red chips and private enterprises, account for far more than 70% of the market capitalisation of Hong Kong stocks.
In the context of such integration, the translation of Chinese and English financial documents is also facing various new challenges: the differences in Chinese-English translation between Chinese-style Chinese based on Putonghua and Hong Kong-style Chinese based on Cantonese. Although Cantonese and Putonghua are both Chinese, there are significant differences in their forms of expressions and wording, especially in the translation of stock market jargons and person's name in the financial field.
Comparison of some Chinese and Hong Kong financial jargons 
extracted by the Hong Kong Stock Exchange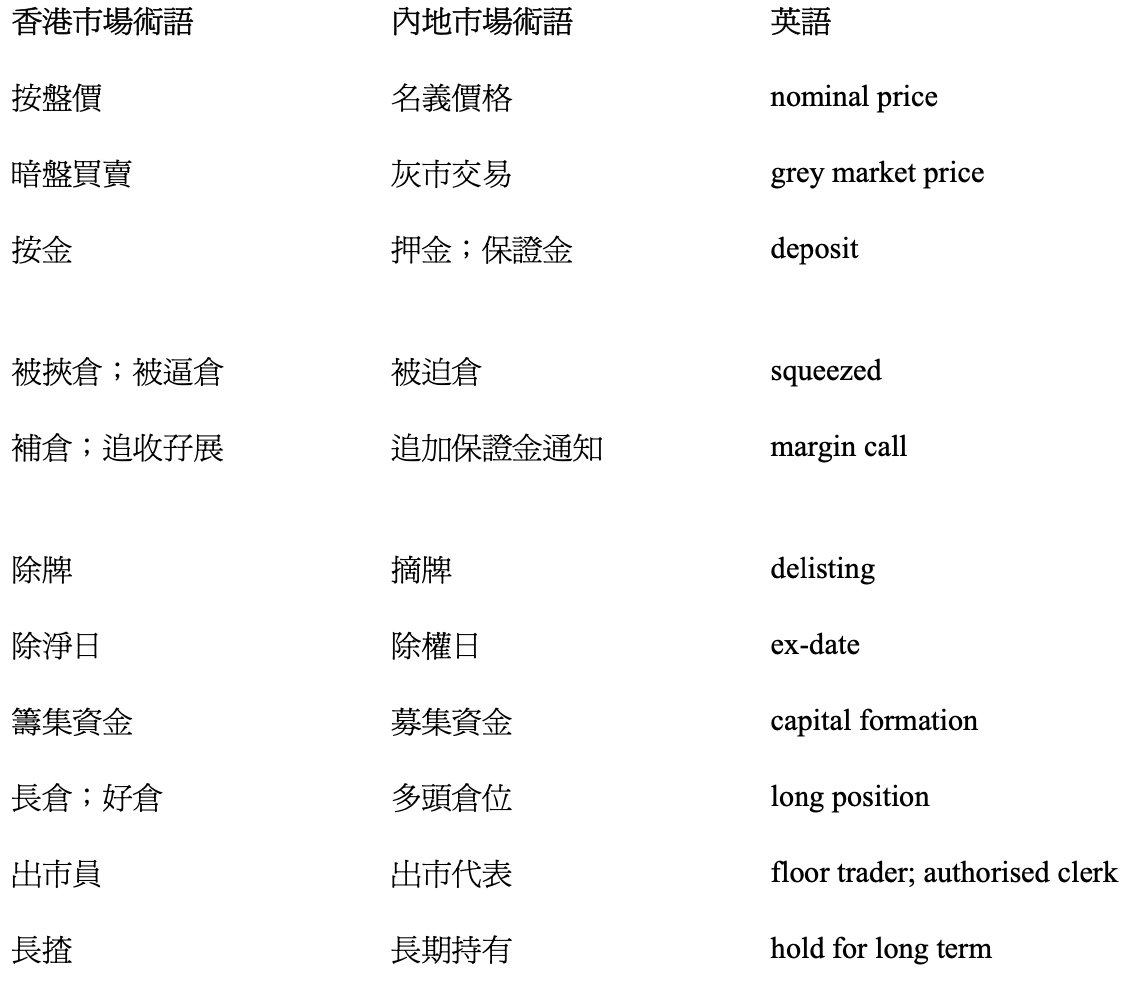 Different translations of surnames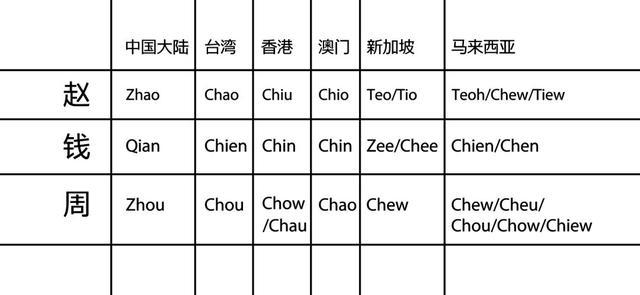 In this situation, it is difficult for general machine translation to distinguish the different usage. DeepTranslate's glossary function can solve this problem very well. Users only need to open the glossary function before translating the document and follow the below steps to set in advance to ensure the accuracy of the expressions: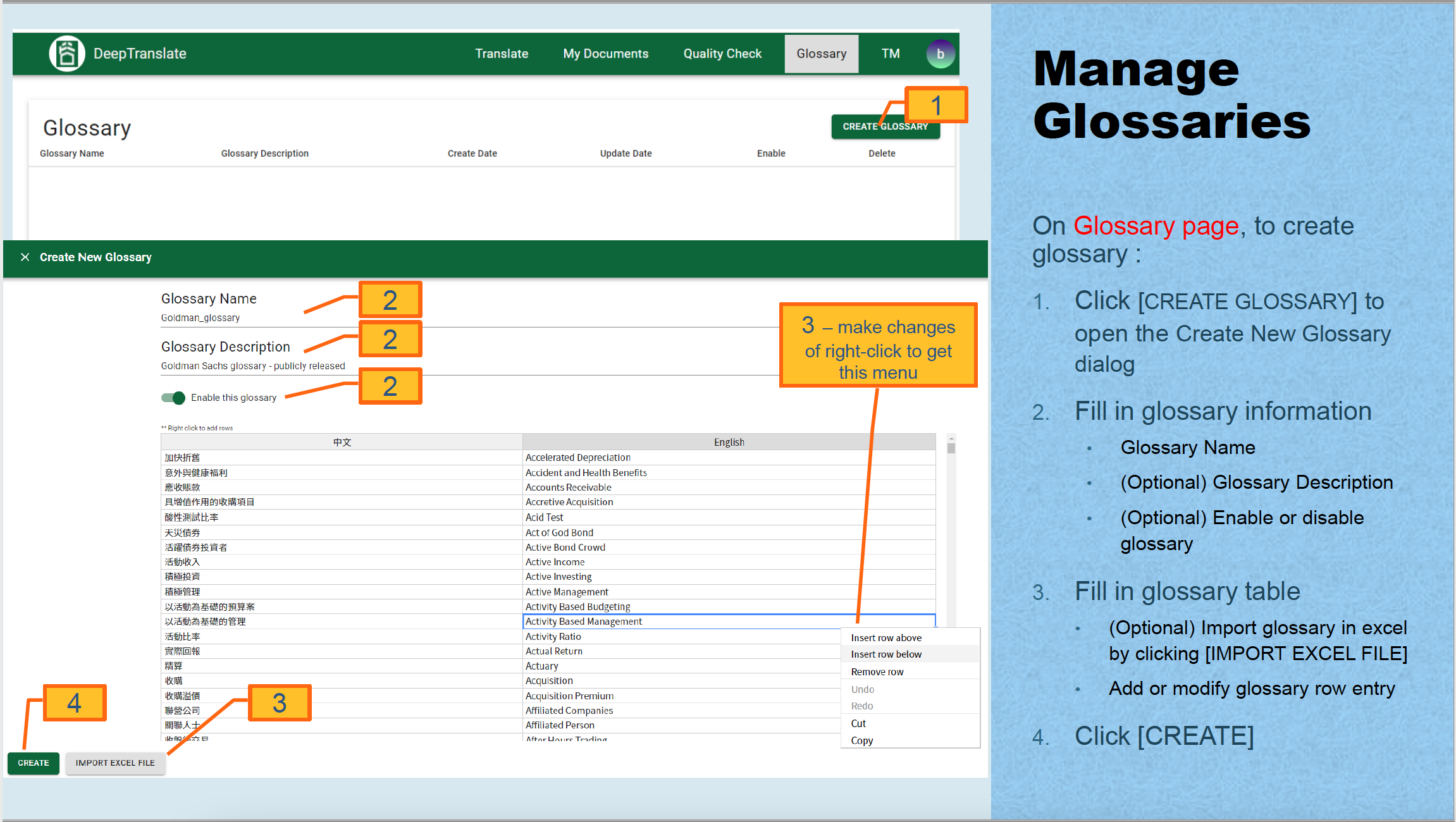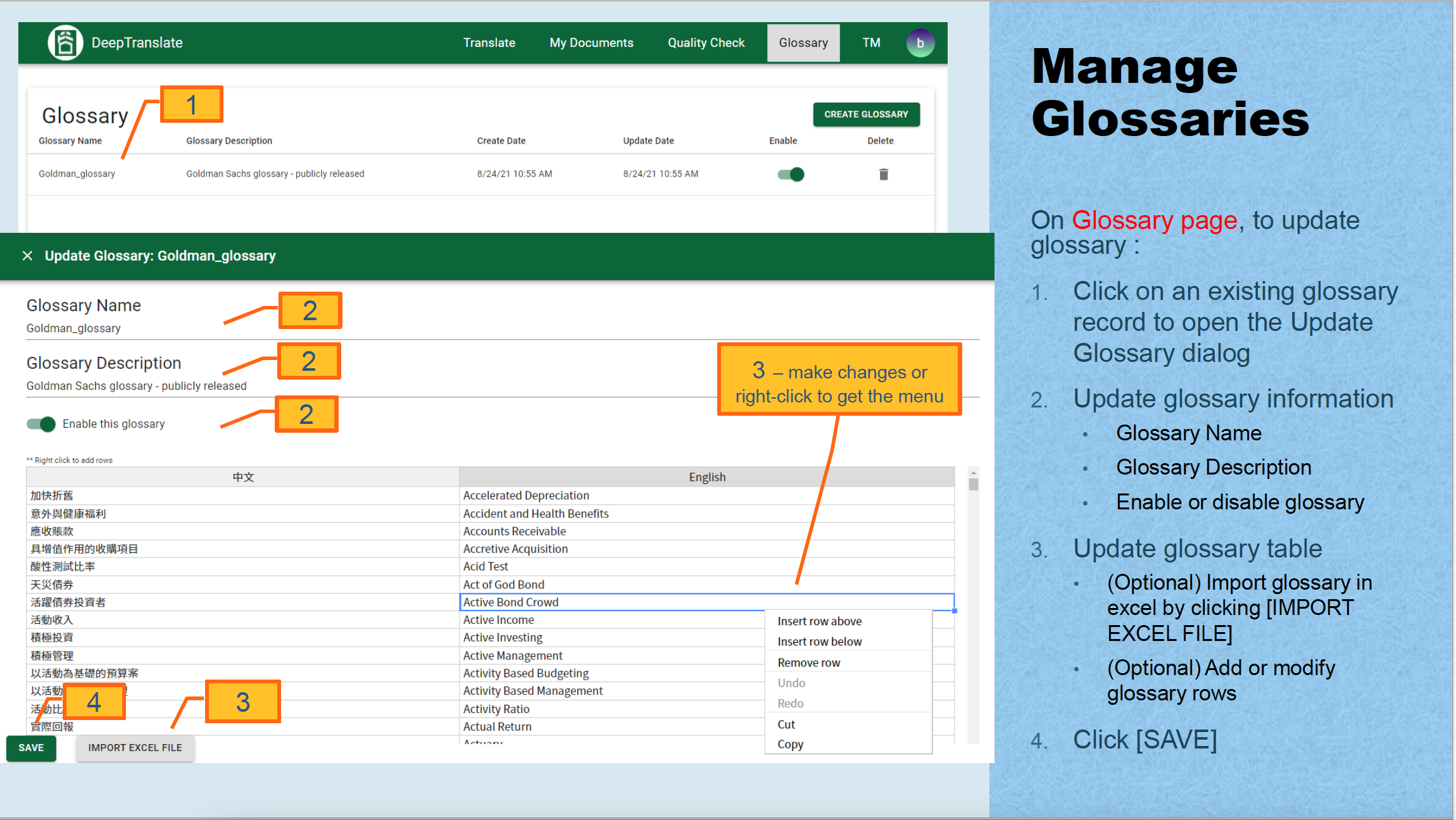 After the launch of DeepTranslate glossary function, it has been well commented by our majority users. You are welcome to contact us to get a trial account for free and enjoy a more accurate translation experience.