CEO shares start-up insight with PolyU students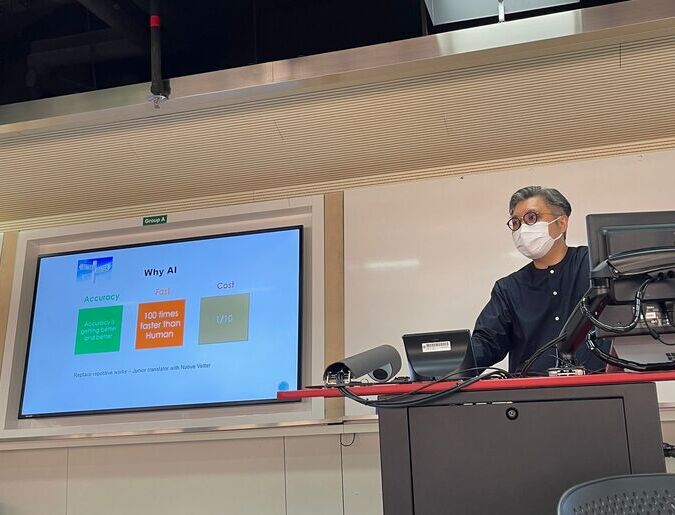 Published on 13 October 2022 by Jeffrey Wan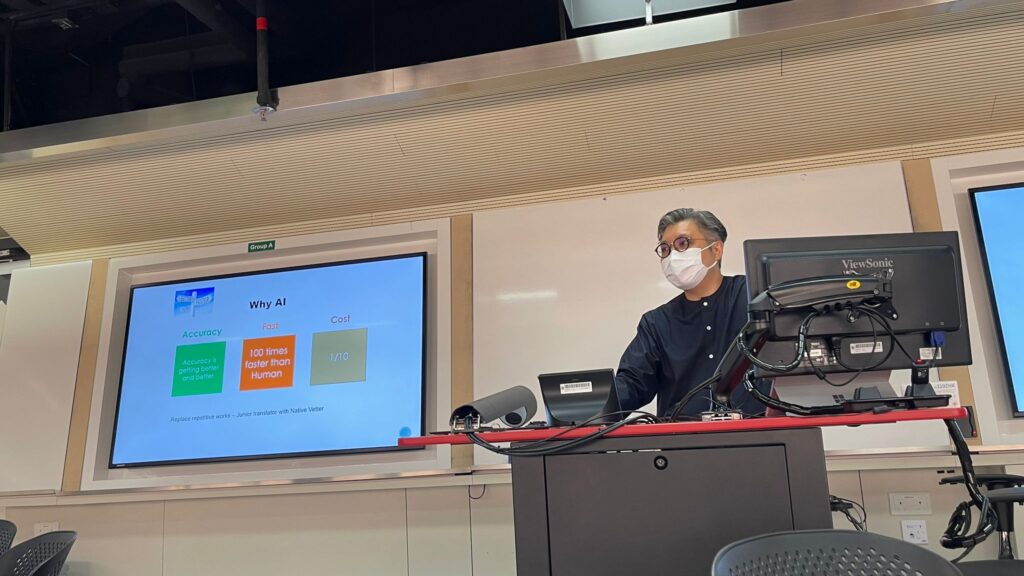 As a start-up, DeepTranslate has received enormous support from HKSTP and many other business partners since our establishment in 2018, which was an integral part of our story of success. We are therefore happy to share our experience to those who are interested in making their vision come true.
Our CEO Colin Hong was invited by the Department of Chinese and Bilingual Studies of PolyU to share the story of DeepTranslate and his insight as a start-up entrepreneur to nearly 40 university students. In the morning session of the Innovation and Entrepreneurship class, in addition to our product features, Colin also shared how he discovered business opportunities in a labour-intensive industry he had been working for over 25 years, developed his vision in solving businesses' painpoints using technology and finally established DeepTranslate . The students has shown great interest in how disruptive technology and innovation were developed and applied for commercial use in reality. During his campus visit, Colin encouraged the younger generation to stay true to their vision and think bigger, look farther and aim higher when pursuing their dreams.
We are excited to have more of this opportunity to share our thoughts and experience with the young elites in the future!