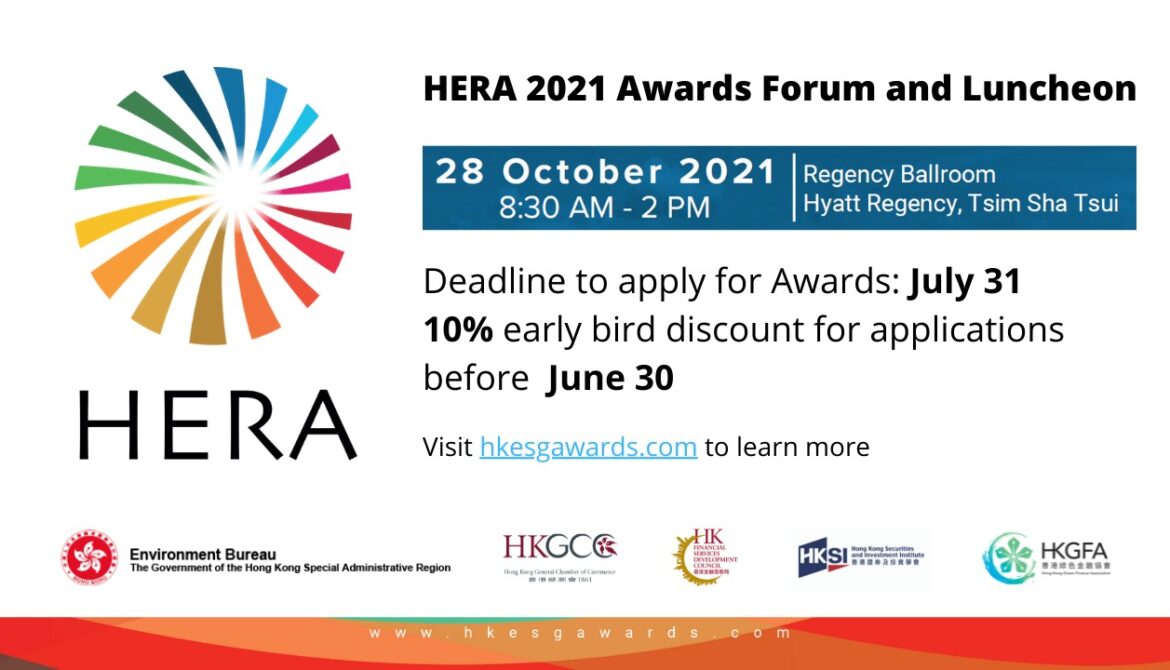 Published on 17 June 2021 by Iris Chen
DeepTranslate has been devoting to build the sustainable development between enterprises, as one of the most important supporting organizations, we introduce the HERA for you:
Hong Kong ESG Reporting Awards is a not-for-profit initiative, aiming to build trust among stakeholders. HERA is judged by an independent panel of judges with distinguished backgrounds. The Awards represents the most prestigious form of recognition for companies in Hong Kong on Corporate Sustainability.
HERA are open to listed and non-listed companies in Hong Kong who have exceptional practices in sustainability reporting. Whether you are a small organisation or a large conglomerate, the HERA will be able to showcase your corporate sustainability initiatives.
HERA is open to all kinds of sustainability report y all types of organisations in Asia, including ESG report within an annual report, stand-alone ESG/Sustainability/CSR report and integrated report. Entries will be accepted for the most recent report published by an organisation.
For more detail, please find:
Organiser: Hong Kong ESG Reporting Awards (HERA) Limited
Venue: Hyatt Regency, T.S.T
Time: 8.30 am – 2 pm
Language: English
Fee: HKD900 per person including event pass and lunch
DeepTranslate audience can also enjoy the member rate. For Forum ticketing, please contact sunny@hkesgawards.com
Registration: For Awards application, please visit our application page contact reginatai@hkesgawards.com.
Enquiries: Please contact reginatai@hkesgawards.com or sunny@hkesgawards.com for enquiries.