Will PDF become obsolete in the future?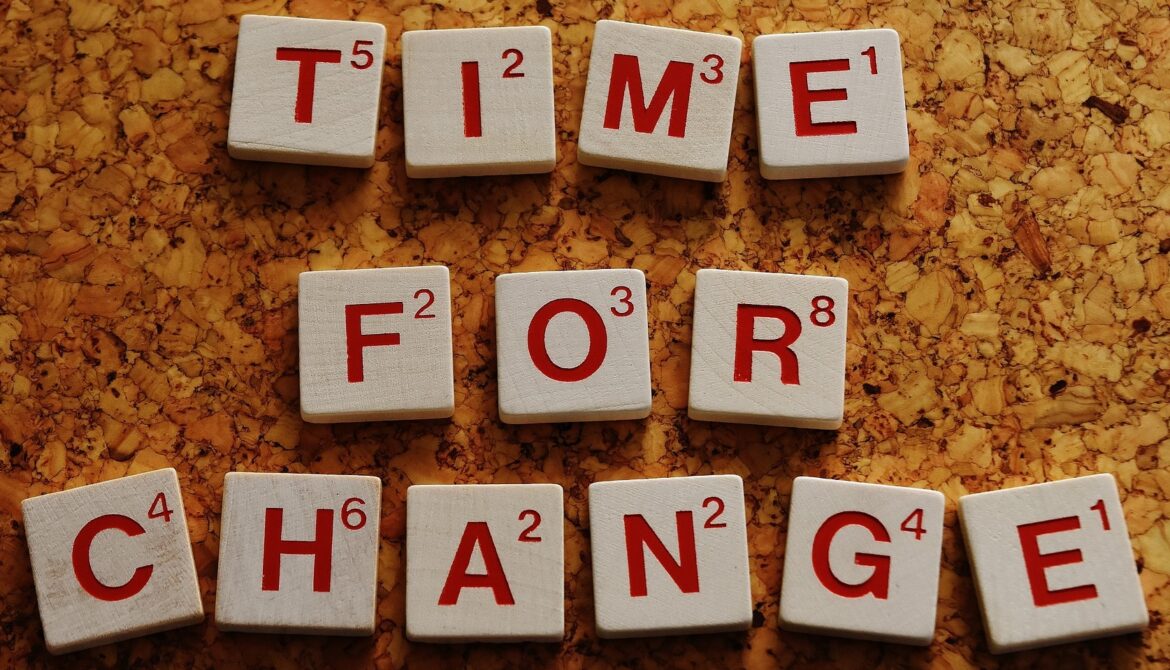 Published on 8 September 2021 by Alice Chan
PDF (Portable Document Format) is a universal document format. In the printing industry, PDF is an indispensable format in ensuring the printing accuracy. PDF can preserve the consistent layout and outlook of the documents in different devices and operating systems. It is considered as the biggest advantage of PDF, but only as for printing. With the rise and development of digital platforms disrupting the printing industry, the non-amendable layout of PDF becomes its biggest disadvantage as an obstacle to its survival.
Limited to paper format, unfavorable to mobile devices
In the modern era of mobile devices coming in all shapes and sizes, the demand of printing is in the midst of a decline as digital products and services continue to emerge. To be honest, will limiting our digital documents to A4 or any other paper formats rigidly still meet the needs and expectations of users when they are using their mobile phones or tablets?
Market demand in online and digital products and services reveals that printing substitutes are particularly important. Keep abreast of digital footprint, it seems to be the trend to have more flexible and mobile-friendly document formats which facilitate users to read on different mobile devices. In this way, will web-based platforms like HTML or other format be more appropriate for our digital future?
Destructive to the cohesion of sentences and phrases, unfavorable to other word processing software
If you have ever copied the texts from PDF and then paste them to other word processing software, you will certainly find that there are lots of inappropriate breaks and splits between the sentences and phrases from PDF, destroying the cohesion of the source texts. Manual post-correction is required before the documents can be reproduced to other word processing software for further usage.
If PDF is directly applied to translation software, it may even cause a large number of broken sentences due to improper separation of sentences and phrases, which makes the quality of machine translation far below expectations. For the application of translation software, the word processing software which can edit ordinary documents is the most appropriate configuration.
Uncertainties of the printing industry become a resistance to PDF development
According to IBIS World, the market size of the printing industry in the US is expected to decline -2% in 2021 while it has declined -3.1% per year on average between 2016 and 2021. IBIS World further expected that demand for printing will continue declining over the next five years due to the continuous expansion of the prevalence of e-commerce and digital marketing.
Printing in the US – Market Size 2005–2027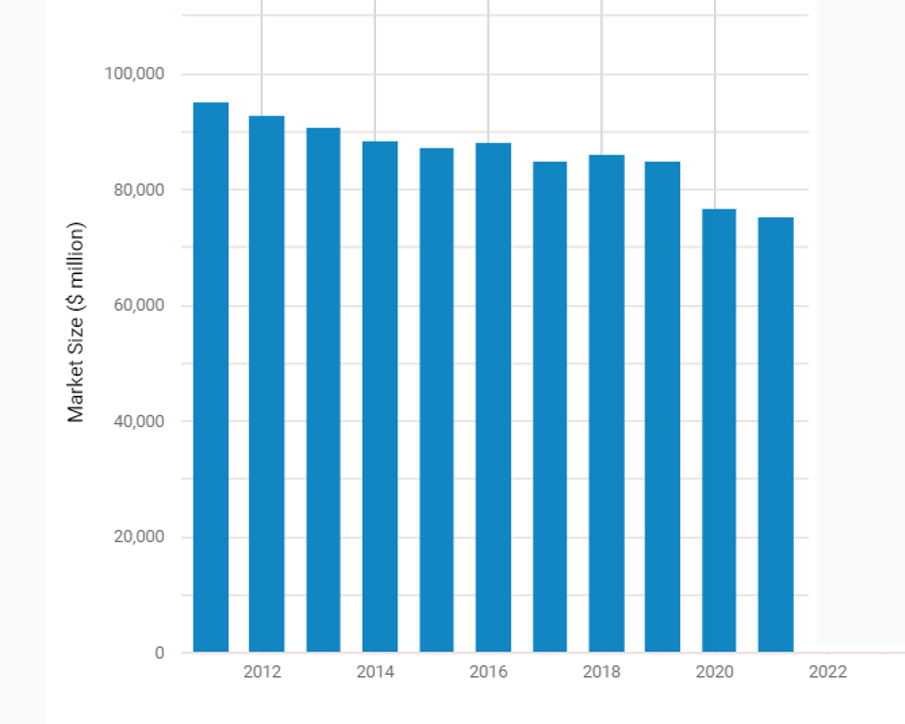 The future of PDF will continue to be closely related to the printing industry, mainly depending on the continuation and evolution of such industry.
Source:

IBIS World: Printing in the US – Market Size 2005–2027
https://www.ibisworld.com/industry-statistics/market-size/printing-united-states/
IBIS World: Printing Industry in the US – Market Research Report
https://www.ibisworld.com/united-states/market-research-reports/printing-industry/